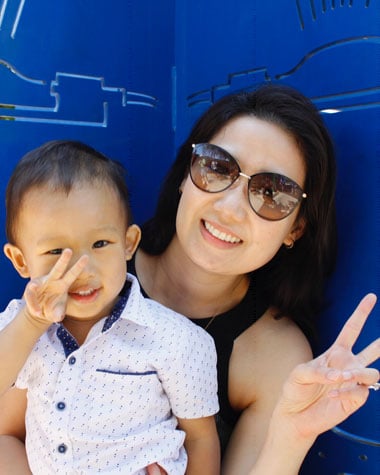 Hi there! I'm Kaylie, a licensed registered nurse, mother of two wonderful boys and wife to an amazing husband. We call sunny Los Angeles our home.
I created apeachyplate.com to share delicious, wholesome food that I make for my family. From authentic Vietnamese cuisine to dishes influenced by my travels and foodie experiences!
My son Tyler inspired me to create this blog. He developed eczema at 4 months old, which motivated me to start cooking healthy meals to help minimize his itchy flare-ups. Tyler is doing so much better, and now that our home has grown to a busy family of four, I strive to put quick and delicious meals on the table that everyone will love. It brings me so much joy to see my boys enjoy my cooking – good food is what I love and I'm here to share it all with you!
I hope the recipes here fill your heart and home with joy as well!